"𝐃𝐢𝐠𝐢𝐭𝐚𝐥 𝐖𝐨𝐫𝐥𝐝 𝐈𝐧𝐧𝐨𝐯𝐚𝐭𝐢𝐨𝐧𝐬 is well known for its expertise in Helping Brands & Business to Build an Impactful Online Presence and is one of the most Innovative IT & Digital Marketing Company of India. Their expertise is in developing creative yet effective digital properties to drive brand exposure and engagement. They allocate a team of top industry experts on each project to assure success and a pro-active attitude towards every project. 𝐃𝐢𝐠𝐢𝐭𝐚𝐥 𝐖𝐨𝐫𝐥𝐝 𝐈𝐧𝐧𝐨𝐯𝐚𝐭𝐢𝐨𝐧𝐬 is an award winning IT and digital marketing agency DWI is a talented team of innovators, analytical geeks, designers, creative artisans, and entrepreneurs with a passion for web design and eCommerce that runs through our veins."
To be the world's best and most trusted human experience design company.
To enhance and elevate human interaction
To pursue excellence through dedicated teamwork
At DWI IT Company, we build meaningful, long-term relationships and drive real results. Focus on what you do best while our IT experts ensure your online success! As a people-centric company, we maintain the highest standards of quality and integrity to ensure the success of our employees, partner agencies and the community in which we operate.
Dedicated Support Manager
00
%
Best Analysis & Results
00
%
We are designers, artists, researchers, technologists, observers.
In a nutshell, we are Experience Designers working together.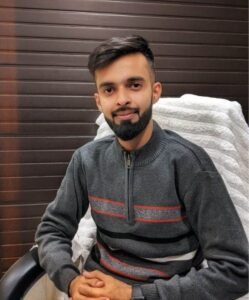 NITESH SADARANGANI
CO-FOUNDER
ANMOL SADARANGANI
CO-FOUNDER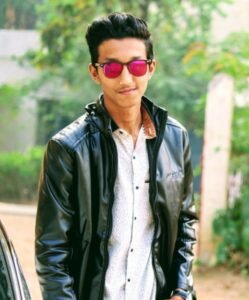 MAHI SHARMA
GRAPHIC DESIGNER
I am super amazed and impressed with the quality of the final work Digital World Innovations has provided. The team is very professional, they accomplished my company's SEO goal within a few months, transparency was maintained during the whole course of the project, and the team was always willing to put the best creative ideas on the desk. I can't imagine hiring any other team for SEO services. Thanks a lot to Digital World Innovations and its amazing team!!
Self-Employed
Five stars for the group effort and successful outcomes! have a long history of working with Digital World Innovations Team . They are responsive, things get done promptly and they go out of the miles to advise and assist on areas that are not within the scope. I appreciate all of your hard work so far... Thanks Alot..
Al Baik
HIGHLY RECOMMENDED! .. We needed SEO and Social Media Management services and we were looking for an agency that delivers what they commit. The team at Digital World Innovations were very proactive and helpful in setting up my business and increasing its online presence. Our company used Digital Marketing services for Google Local and Social Media management and we were pleased.
News Media